The Round
Course of the round
> The operator loads the round(s)
> Scheduled rounds appear prominently.
> Not carried out scheduled rounds appear in red
> The operator is free to select the round(s) to be carried out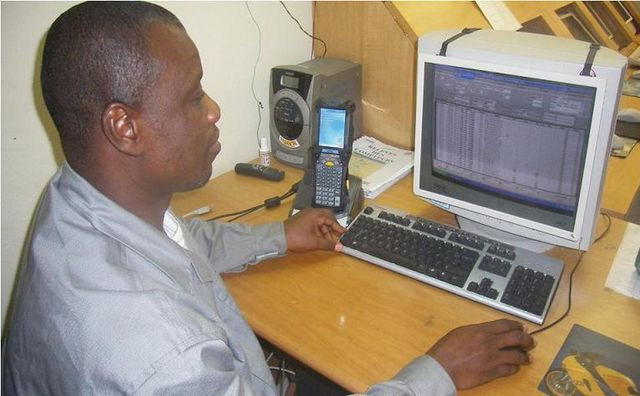 The gathering of values in the field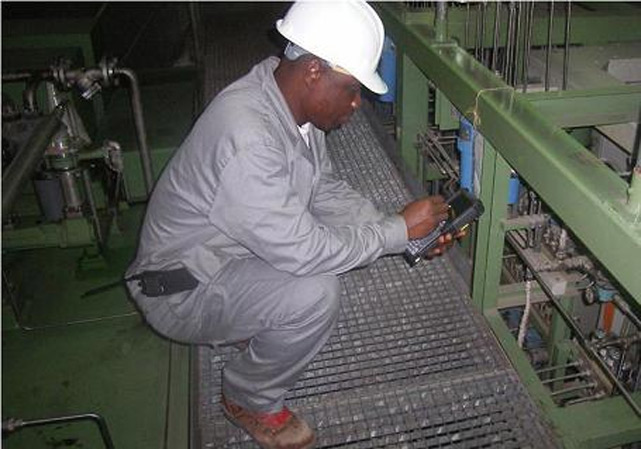 The course of the round is suggested by the Handheld computer.
The operator gathers the values and can modify his path at any time.
Entry screen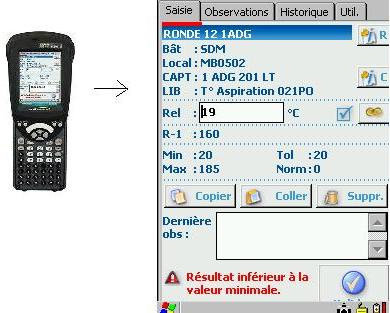 On the handheld computer, first level controls are carried out on allowed discrepancies and thresholds, constant progresses and regressions, etc.





The handheld computer notifies the operator but he is free of his entry.

All the anomalies are registered and will be indicated in the reports.












Example for a temperature on a suction pump: "result lower than the authorized minimal value."

The operator can enter observations and display the history of the last readings.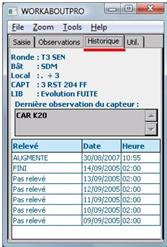 Return of round, downloading and control of values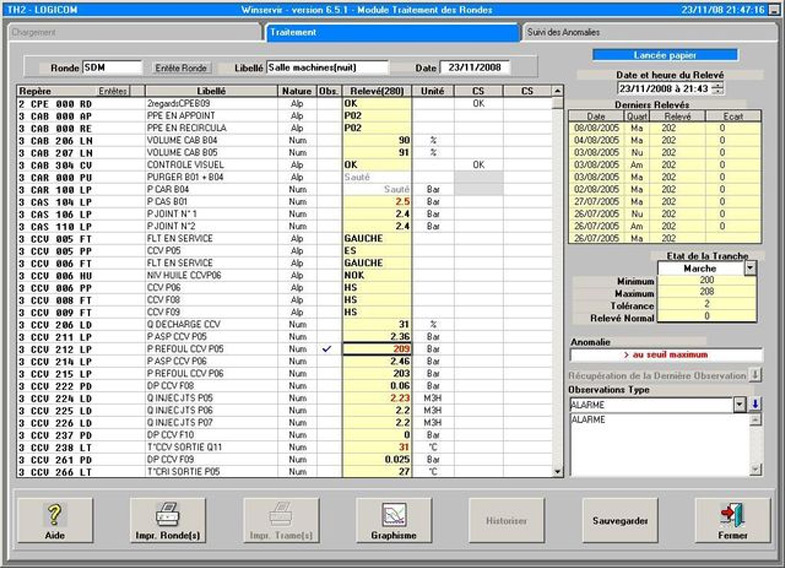 Before being archived, the values are checked and can be modified
Synthesis state
Control reports are edited. They will be used to carry out the site inspection requests.
Analyses can be immediately carried out from the return of round or later.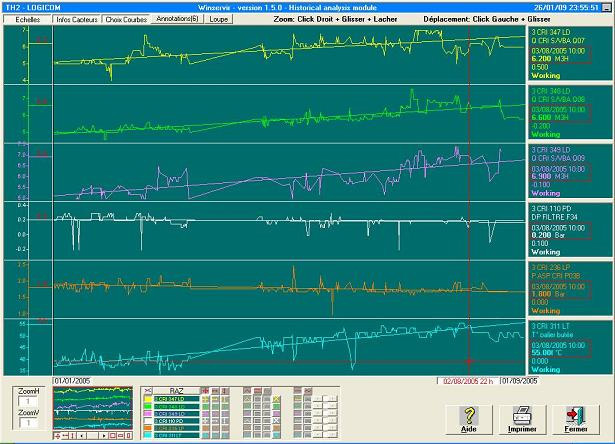 Graphics are a very powerful tool, specifically developed for Winservir Corp.
It allows to compare the evolution of equipments and anticipate the mini/maxi threshold overflows.
Zoom, overlapping, expansion, smoothing, trend, evolution regarding thresholds …